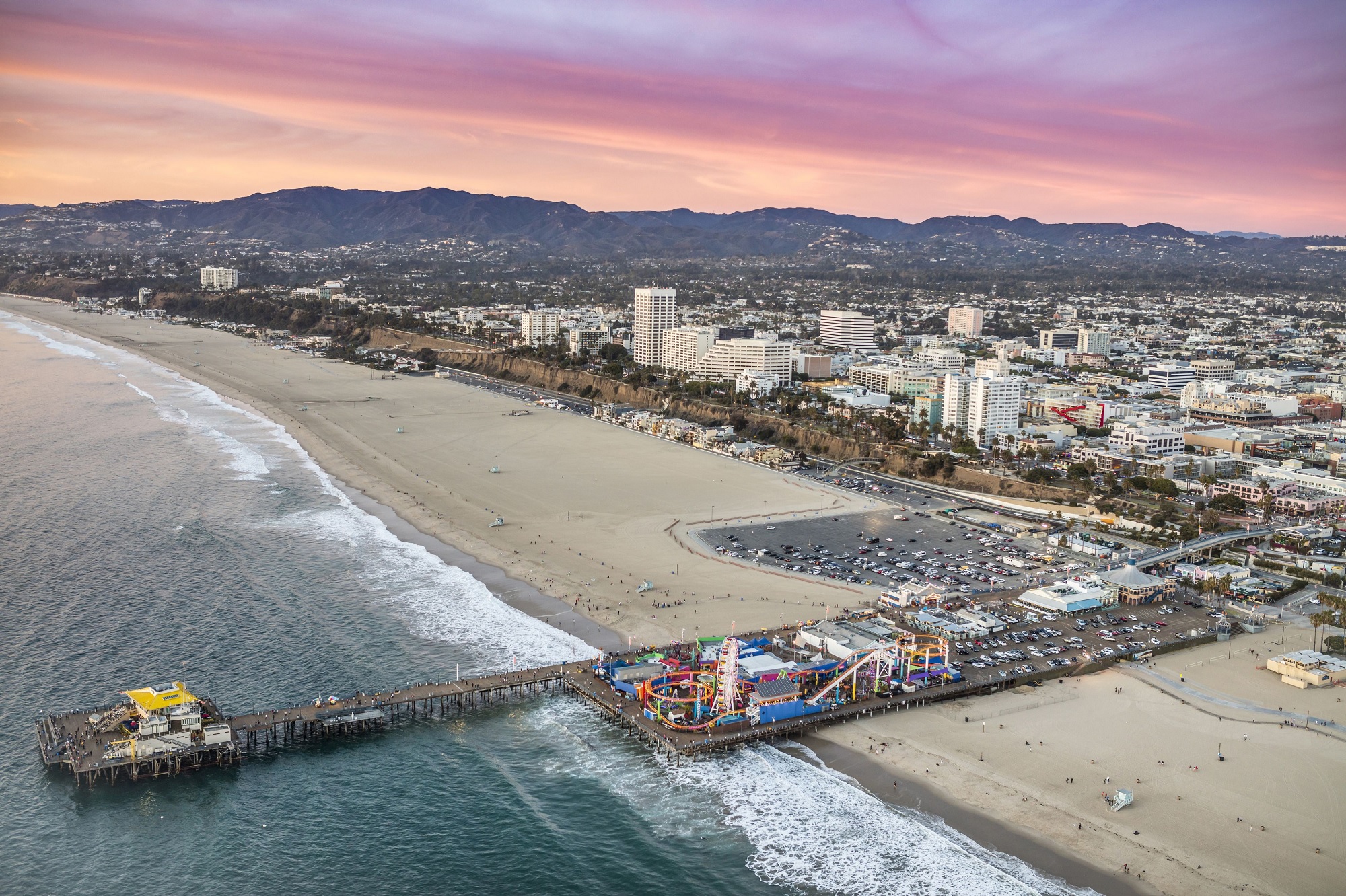 Santa Monica(Spanish: Santa Mónica – Spanish for Saint Monica) is a beachfront city in western Los Angeles County, California, United States. Situated on Santa Monica Bay, it is bordered on three sides by the city of Los Angeles – Pacific Palisades to the north, Brentwood on the northeast, West Los Angeles on the east, Mar Vista on the southeast, and Venice on the south. The 2010 U.S. Census population was 89,736. Due in part to an agreeable climate, Santa Monica became a famed resort town by the early 20th century. The city has experienced a boom since the late 1980s through the revitalization of its downtown core, significant job growth and increased tourism. The Santa Monica Pier and Pacific Park remain popular destinations.
From Wikipedia, the free encyclopedia
Sorry we are experiencing system issues. Please try again.