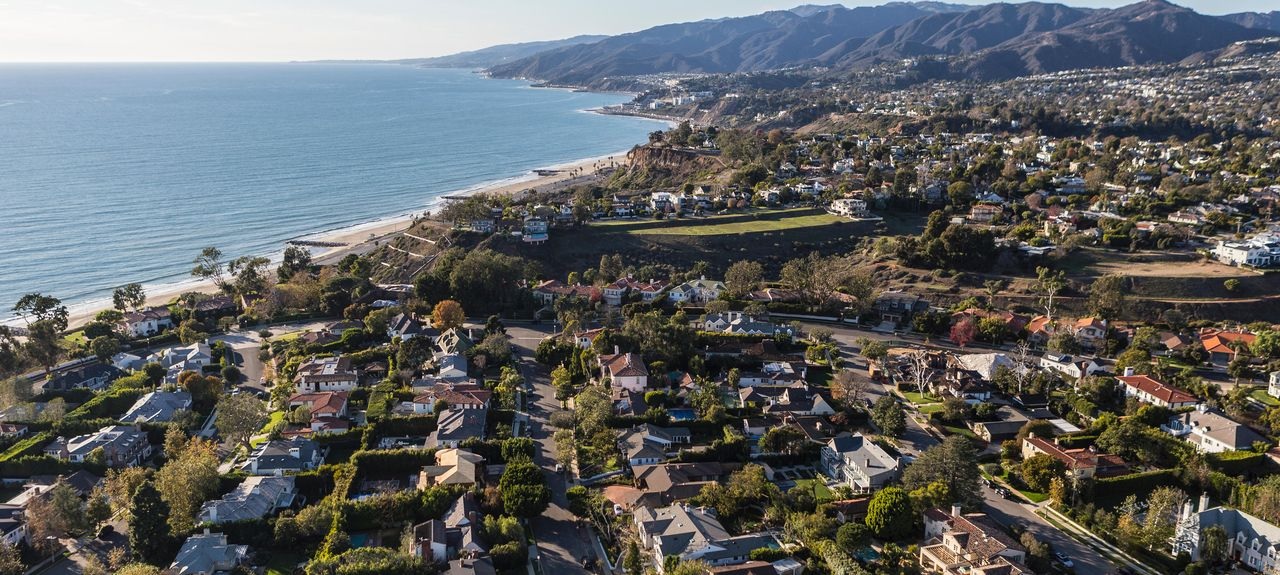 Pacific Palisades is a coastal neighborhood in the Westside of the city of Los Angeles, California, located among Brentwood to the east, Malibu and Topanga to the west, Santa Monica to the southeast, the Santa Monica Bay to the southwest, and the Santa Monica Mountains to the north. It is about 9 miles northwest of the UCLA campus. The area currently has about 25,000 residents. It is primarily a residential area, with a mixture of large private homes, small (usually older) houses, condominiums, and apartments.
From Wikipedia, the free encyclopedia
Sorry we are experiencing system issues. Please try again.